Winter map
Winter map provides detailed information and descriptions of ski slopes, cross-country trails, snow poles and other supplementary content.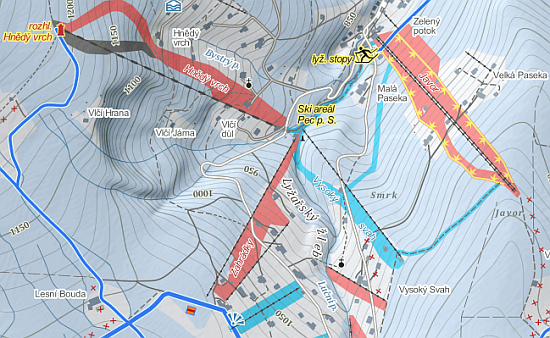 Cross-country skiers will find here information about the routes, their differentiation by type (main ski trail, well-maintained tracks, hiking trails, racing tracks), snow pole markers and Mute blazes used in the Czech part of Krkonoše mountains. It is also possible to use the route planner to show the altitude profile of the route.
By ski resorts, ski lifts and routes for individual slopes are displayed, including their differentiation according to color and difficulty. By ski slopes or ski lifts, there are also commonly used names and information whether these are illuminated at night. Users will also find well-known snow parks, bobsleight tracks and nearby parking lots in the winter map. Information about avalanche terrains is also available.
For detailed information on specific markers on the map, see the winter map legend.

3D winter map
You can also see the winter map in 3D view.
If you have selected the winter map as your current map type, just click the
"3D view"
button. If you have slected basic, tourist or air map as your current map type, first click on the
"3D view"
button and then use the
"Change map"
button to select the winter map type.
More information about 3D view »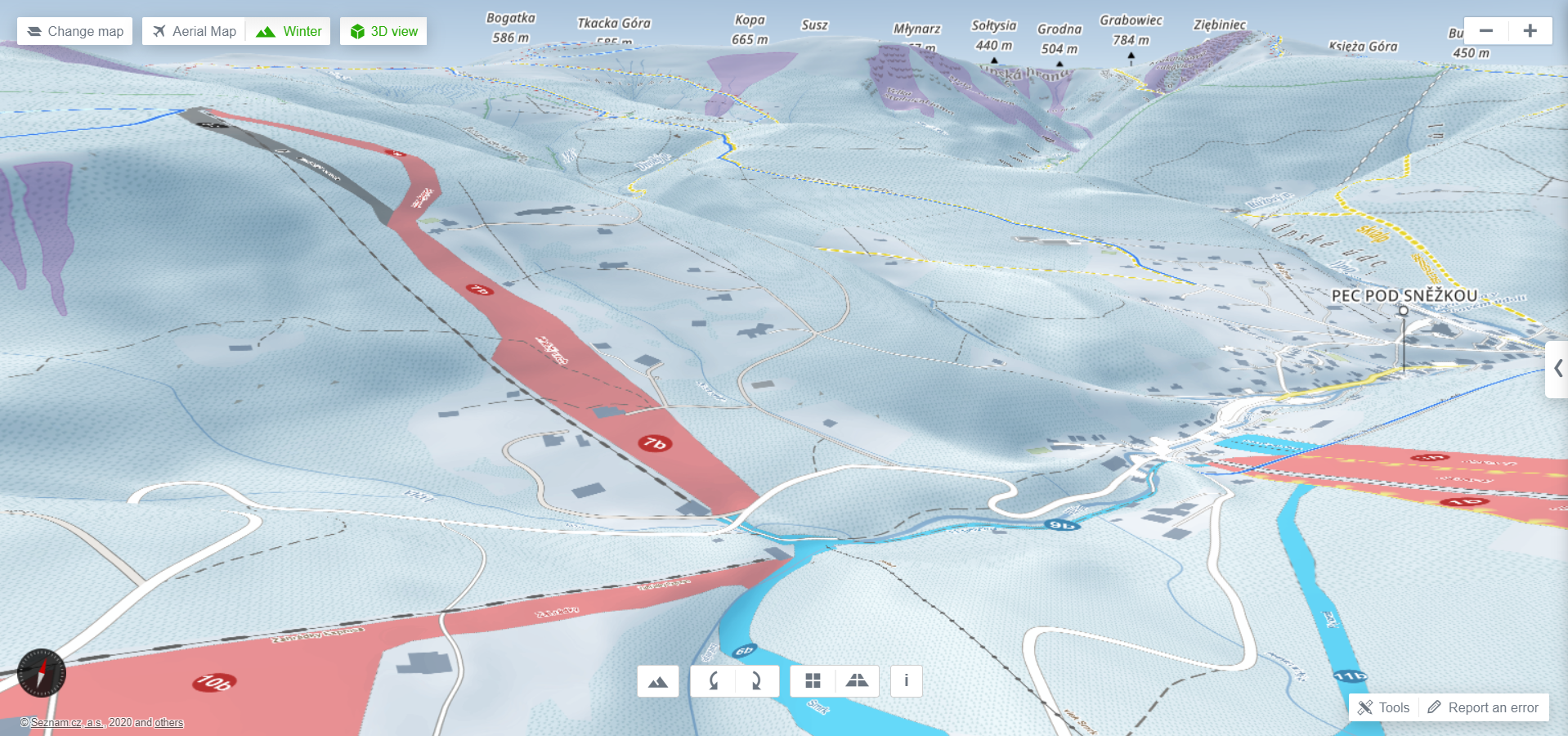 Contact Us