Outdoor Map Type – Hiking Trails and Cycle Routes
Similar to classic paper maps, the outdoor maps from Mapy.cz show the terrain in unique detail up to the scale of 1: 5,000. The map contains basic topographic layers, altimetry, shaded relief, marked hiking trails, nature trails, cycle routes and tourist points of interest. Above the map, interactive objects are displayed, providing the option to view additional text information and photographs.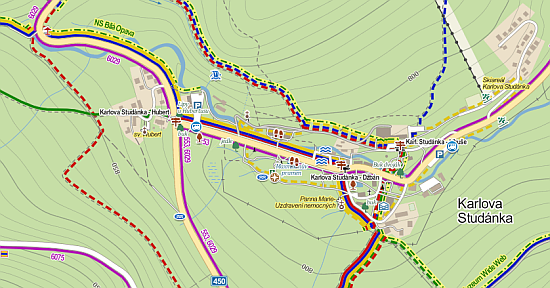 The maps show the contour lines with a basic distance of 10 altitude meters (in the highest zoom even 5 altitude meters).
For each zoom level (zoom range from states to addresses) there is a separate map type for the whole world. Data for the territory of the Czech Republic and Slovakia come from the cartographic editorial office of Mapy.cz. The maps for the rest of the world are generated from OpenStreetMap.
3D Outdoor Map
You can also use the outdoor map in a 3D view. If you have selected the basic map or the outdoor map as the current map type, just click on the
"3D view"
button. If you have selected the winter or aerial map as the current map type, first click on the
"3D View"
button and then use the
"Change Map"
button to select the outdoor map type.
More information about 3D view »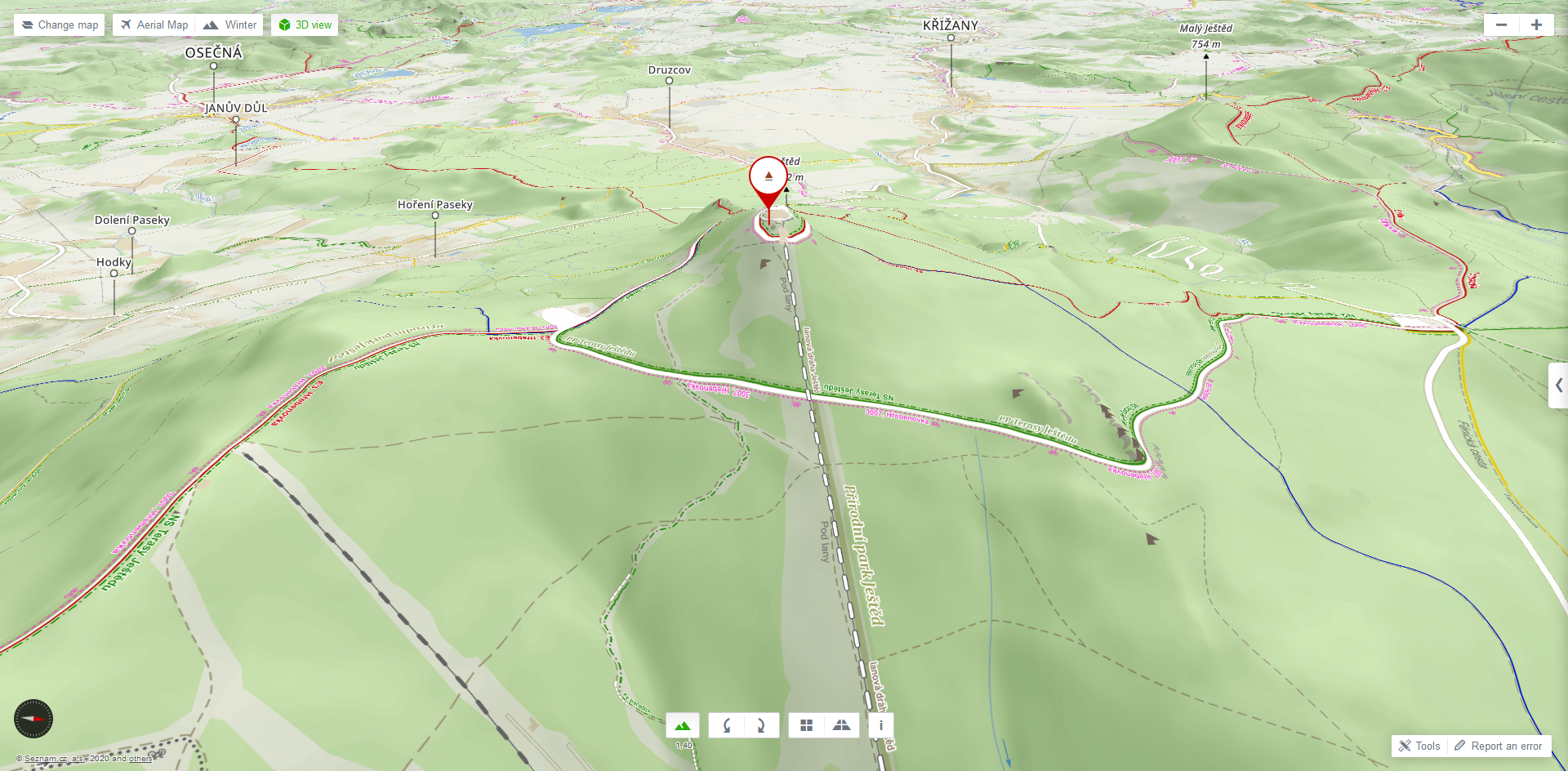 Use of Map Types
For more information on how to use the outdoor map type, please see the licence conditions.

Contact Us