Panorama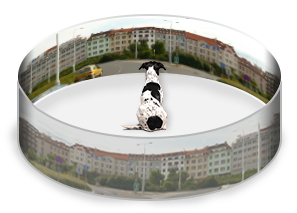 Panoramic images, providing a wide-angle of view from the street, are photographs
taken on the ground from a camera placed on a moving vehicle
, thus complementing
aerial photographs
and oblique images from a "
bird's eye view
" used on Mapy.cz.

The multiple-cameras on the vehicle are set up with regular spacing between them and aimed in all directions. When all the shots are put together, the resulting panoramic image takes up the entire visible scene. Hence the name Panorama. You can see what the surrounding area of a particular place looks like.

Working with Panorama

By clicking the
Panorama
button at the top of the map, the territory with the available panoramic imagery will display on the selected map type.
This button is available for the Czech Republic only.
If the maps are above the territory of a foreign state, the button disappears.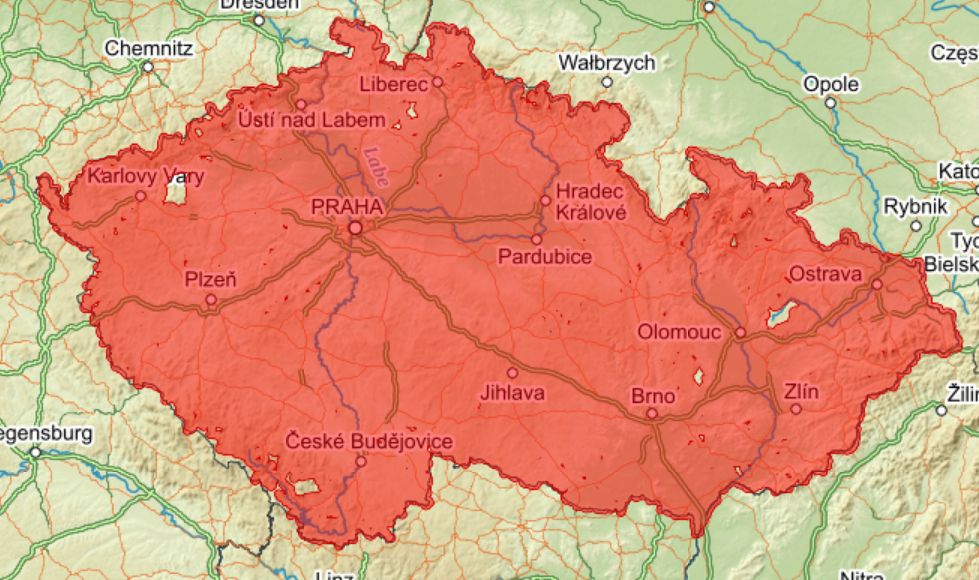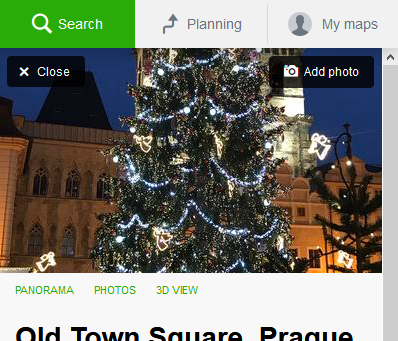 If there is a panoramic image available at a specific location or point, the Panorama button will appear in the right sidebar below the main photo.
After clicking the button, the Panorama mode opens and on the left side of it a map showing the direction of the current view will be displayed.

You can move between images by using the arrow keys on the keyboard or by clicking the direction buttons at the bottom of the screen. You can also change the view direction by clicking the mouse buttons while moving the mouse up and down and sideways. You can zoom in by rotating the mouse wheel.


Photographs are taken every five meters and users can move on the map by following these "gaps". When zoomed in, for example on the aerial background, the availability of panoramic images is displayed by red dots instead of a continuous red line; each dot indicating where the image was taken.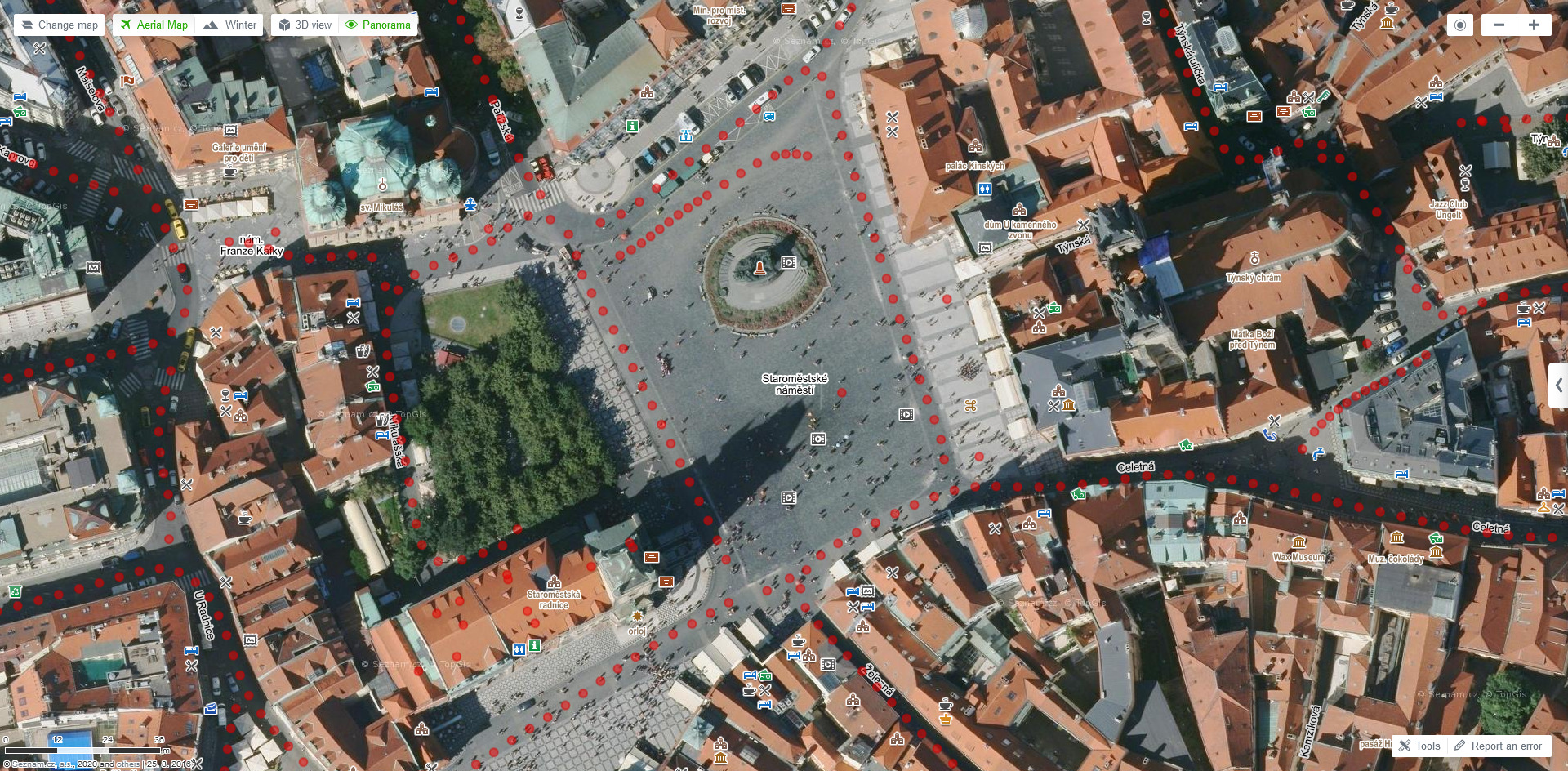 Static panorama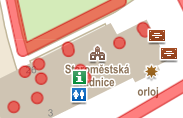 In attractive locations there are individual places captured by a static camera.
These places are marked by red dots, each indicating where the picture was taken. It is possible to move between them by using arrows on the keyboard.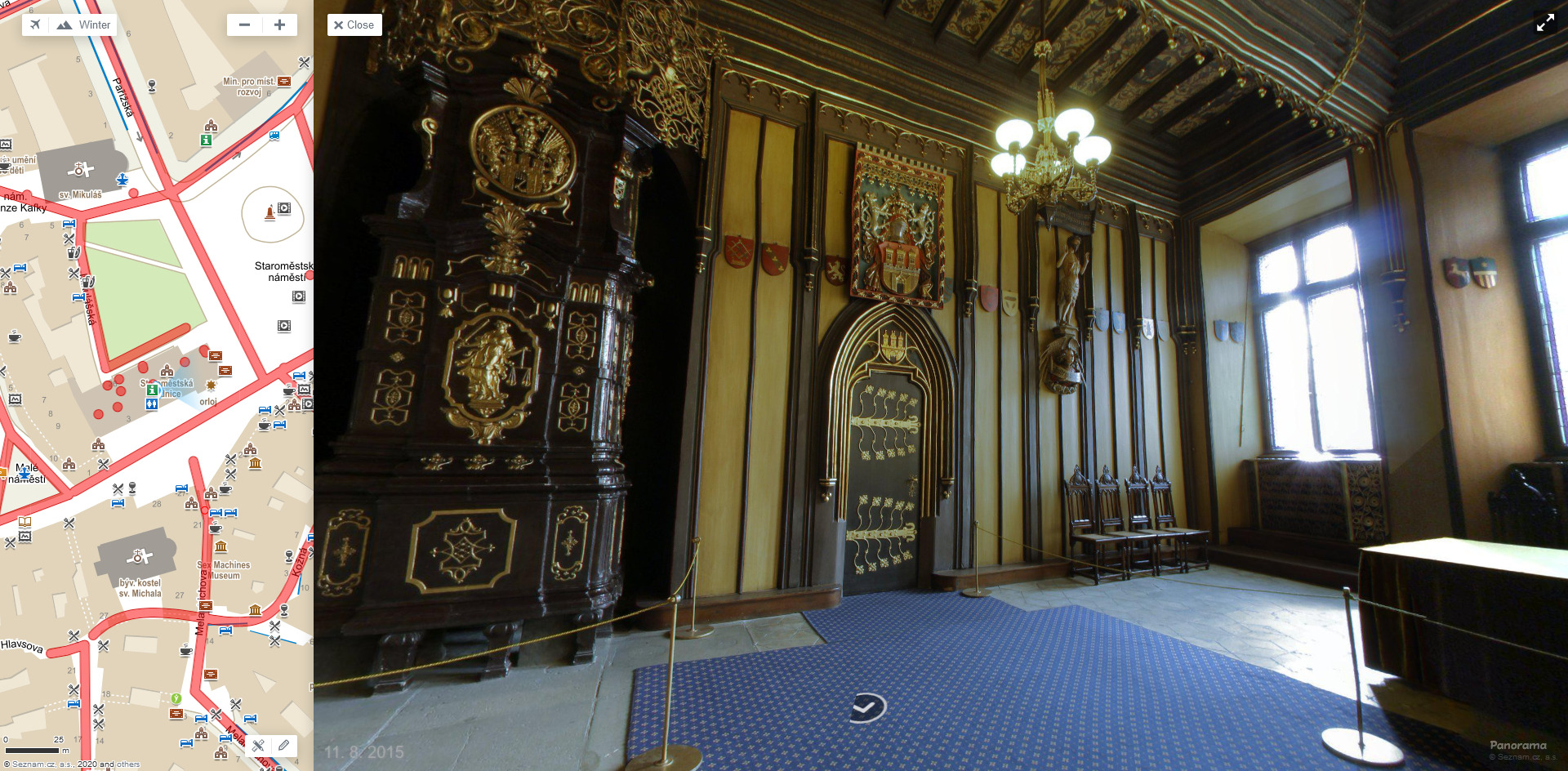 Mapy.cz for Android: The functions Panorama and 3D View are available only for devices with operating system Android 5 and its newer versions. For devices with an older version of the system, the buttons do not appear in the POI detail.
Contact Us