Archive map from the 19th century19th century
The archive map type consists of maps from 1836-1852. The historical map shows today's territory of the Czech Republic from more than 150 years ago.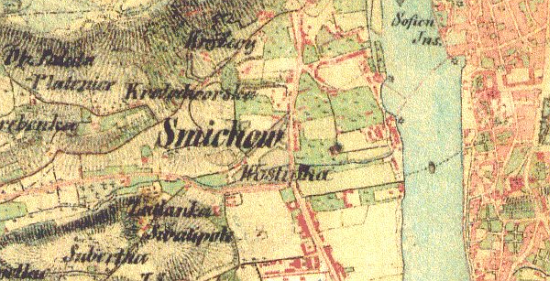 The second military mapping, also called "Francis' mapping", took place between 1806 and 1866 in the territory of Austro-Hungarian Empire.
The mapping of Bohemia took place in 1842-1852. Moravia and Silesia were mapped in 1836-1840.
The scale of mapping was 1:28 800. The impulse to mapping gave the Emperor Francis II.
The map contains roads, brick buildings, stone bridges. Natural elements: fields, meadows and pastures, forests, ponds and streams. Height ratios are expressed by Lehmann's hachure.
The historical map type is available for zooming from 5 (counties) to 13 (municipalities) and thus it does not reach the maximum possible zoom of 16 (addresses).
Explanations for some markers on the map can be found in the map legend.
Contact Us