Import of the recorded route
On the map it is possible to display the route (track) measured on other devices and saved in the
*.gpx format.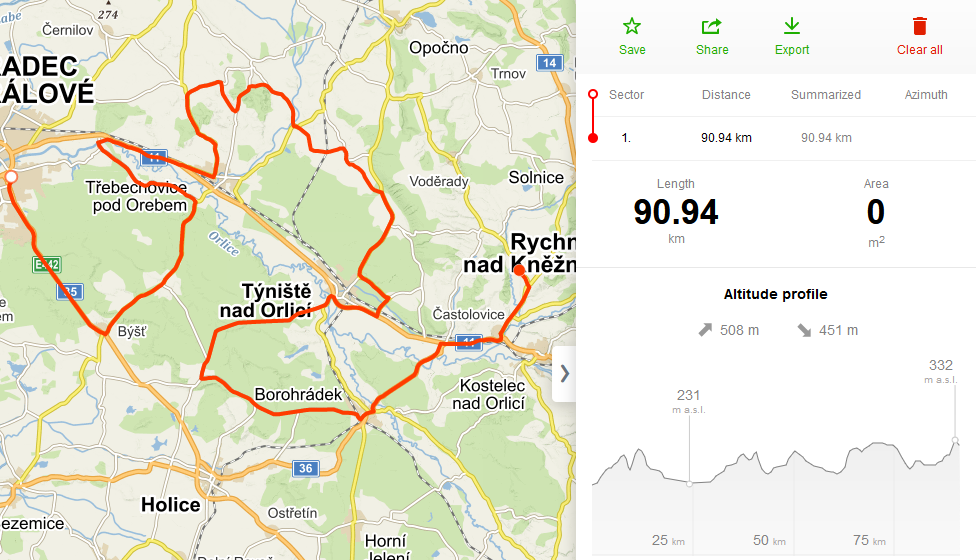 To upload a track record for its further use, select in the Tools menu in the bottom right corner the option Import GPX. Select the appropriate *.gpx file from the repository on your computer. Data from the file will be automatically loaded and the track will be visualized over the map. Track in this format can be saved to My maps or Shared.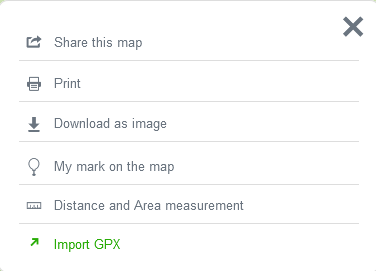 PLEASE NOTE!
Only GPX files containing "track" entries are supported for upload via Import GPX function.
Files containing "route" and "waypoint" are not supported and cannot be imported.
Contact Us