How to use Single sign-on
Single sign-on is beneficial for everyone who uses multiple Seznam.cz services.

There is no need to re-enter your login details when switching between services. If you want to go from your e-mail mailbox to another Seznam service where you are not yet signed in. Simply click on the option Sign in and confirm by clicking on "selected account".

This feature does not limit you in any way, if you want to continue using Seznam services under a different username, you can do so by clicking the "Continue with another account" button.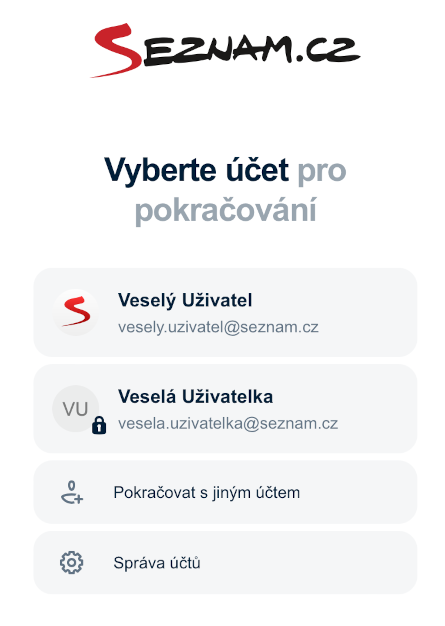 Tip
:
You can sign out of any Seznam.cz service using the "Sign out" button on any page you are signed in.
Contact Us